Fort Lauderdale Chiropractor
Chiropractor Care, Massage & Natural Health Center...
Fort Lauderdale Spine and Injury Center
Welcome to ElanVitalHealthcare.com

2598 East Sunrise Blvd.
Suite 210A
Ft. Lauderdale, Fl. 33304
754 301-8882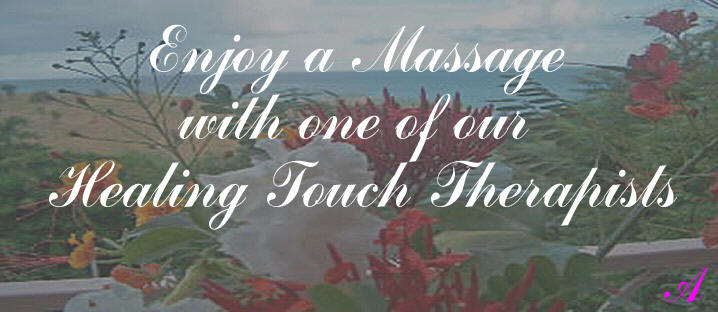 MASSAGE Öfor MEDICAL THERAPY or WELLNESS
we welcome you to come
Relax ~ Renew ~ Rejuvinate
What is Medical Massage?
Medical massage is a therapeutic massage delivered in a medical setting - that is, under the direction of a doctor or other health care provider.
If you are having a problem, that you would like to correct with a massage
Dr. Matrale is available for a consultation to get you back on track.
Medical massage can be an effective treatment for a number of conditions:
whiplash
neck pain
low-back pain
tendonitis, and other tendon injuries
myofascial pain
sprain/strain
fibromyalgia/fibrositis
trigger points
osteoarthritis
repetitive strain injuries
athletic injuries
post-injury rehabilitation
sciatica
carpal tunnel syndrome/CTS
thoracic outlet syndrome/TOS
(especially when musculoskeletal issues cause the problem)
temporomandibular joint (TMJ) dysfunction
headaches
migraines
edema
insomnia
What is Wellness Massage?
Wellness massage is a massage to help manage stress, to address minor injuries, or persistent tightness from activities, or to just chill out and relax. It's a natural healthcare approach to taking care of your body.

BENEFITS OF MASSAGE
Stimulates the release of endorphins - with high endorphin levels, we feel less pain and fewer negative effects of stress

Improves sleep

Strengthens the immune system

Aids in the removal of toxins

Reduces muscular tension

Improves circulation of blood & lymph glands

Increases the flow of oxygen and nutrients to cells and tissues

Improves posture

Increases flexibility & improves joint range of motion

Relieves mental & physical stress

TYPES OF MASSAGE

DEEP TISSUE :


This type of massage is best suited for those in pain. As the name suggests, it is a more intense massage style. It can help reduce scar tissue and bring more blood and oxygen to the muscles. This can help relieve tightness and speed healing. Deep tissue work can sometimes be uncomfortable, or even a little painful, but breathing deeply helps. Your therapist will always work with you and never go past your comfort level.
REFLEXOLOGY:


Reflexology, also known as zone therapy, is a type of massage where pressure is applied to specific areas of the feet and hands in order to generate a beneficial effect on other parts of the body.
REIKI:


The word "Reiki" actually translates to "Universal Life Force Energy." The usual treatment of Reiki massage begins at the head and works its way through the seven different chakras. The therapists hand placements coincide with the seven major chakras or energy centers of the body. Reiki massage has been used to help patients manage pain and increase their quality of living. Reiki massage is different from normal massage because the practitioner does not knead or manipulate the tissues or muscles. Instead, the hands of the practitioner remain still, and the energy of healing is sent through the channels of the practitioner into the patient.
SWEDISH :


This type of massage is excellent for deep relaxation and is good for circulation. Long gliding strokes will be used with oil or lotion, depending on your preference.
Massage Gift Certificates


Have someone enjoy a massage from you!
Remember, massage has its greatest benefits over time. The therapeutic effects of massage are cumulative, so the more often a person gets a massage, the quicker the body will respond and the better you will feel.
If you are getting massage to address chronic muscular tension, recovery from a soft tissue injury, or other related condition, more than one massage appointment is usually needed, so be proactive and schedule several massage sessions. We do offer plans for multiple massage appointments.
Call to schedule your appointment...954 267-9963

Frequently Asked Questions
1. Will I have to completely undress to get my massage?
This depends entirely on your own comfort level. You will be completely covered by a sheet, and your massage therapist will uncover only the area being worked on. If you are more comfortable leaving your undergarments on, your therapist will work around them.

2. Certain spots really hurt when I am being worked on. Is this normal?
Certain massage styles tend to be more intense than others. Deep tissue massage for example may sometimes be uncomfortable. If you come across an area that is extremely sore, breathing deeply helps. Intense pain is not normal, and your therapist will never go beyond your comfort level. It is important to communicate with your therapist if something is too painful.

3. What if the pressure is too hard or not deep enough? How can I say something without hurting my massage therapistís feelings?
Each personís body is different, and responds to different things. Your therapist knows this, and wonít take anything personally. They want you to enjoy your massage, so if something doesnít feel exactly right, speak up, and they will try and change things more to your liking.

4. Why do people say to drink water after getting a massage?
When you get a massage, the kneading motion releases many toxins from your muscles into the body. By drinking water, it helps flush these toxins out of your body. If you donít drink water, you may end up feeling really sore, or even nauseated.

5. Is it okay to get a massage when I am pregnant?
When you are pregnant, it is important to clear everything with your doctor. Sometimes doctors do not recommend massage during the first trimester. But once you have cleared it with your doctor, know that massage can be beneficial if you are expecting. Carrying a baby puts a great deal of pressure on the lower back. Getting a massage can help relieve some of that pressure. Massage can also help with the poor circulation some women experience in their legs.

6. It is uncomfortable for me to lie on my stomach. Is there any way I can still get a good massage?
Absolutely. It is important to find out why it is uncomfortable to lie on your stomach. Many times expectant mothers, people who are overweight, women with large breasts, and people who have had a recent surgery find it uncomfortable to lie on their stomach. In these cases, use of a special pillow that is placed on top of the standard massage table is helpful. The pillow has more cushioning, and most people find that they are quite comfortable lying on their stomach when they use it. If, on the other hand, you are uncomfortable lying on your stomach because of breathing problems, or other issues, massage can still be done while you are lying on each side, and then on your back. The only drawback to this approach is that it may prevent your massage therapist from giving as deep of a massage as you would get if you were lying on your stomach.
Located in Broward County, our FORT LAUDERDALE MASSAGE THERAPY service is conveniently located in
Elan Vital Healthcare Chiropractic Care Office at 4640 North Federal Highway-Suite D,
Fort Lauderdale, Fl. 33308
across from Holy Cross Hospital in the Peal Medical Building and serves the surrounding areas of Wilton Manors, Coral Ridge, Oakland Park.
Return to: Elan Vital Healthcare Index
71709-